This project IS mine, but continues on the theme, because even though I'm painting it in my studio here in Pittsburgh its destination is back in San Diego and southern California.
This client and I met several years ago at one of the public art events I used to do in Little Italy San Diego, either the autumn chalk painting festival that goes with the annual Columbus Day weekend Festa or the annual spring ArtWalk– I don't remember which, but what I like about this story is that she had kept my card for five plus years when she finally got in touch to have me paint for her.
She gave it to me last fall in San Diego when I went to look at her project, it had my old Sprint cel number I had forgotten about and my original web address, http://john-scenic.com. I still keep a page there, and sure enough she was able to find me. Score more points for online business presence.
So here's what we're doing, a fun bit of exterior trompe l'oeil to bring a "view" to a ground floor exercise room whose windows open to a light well.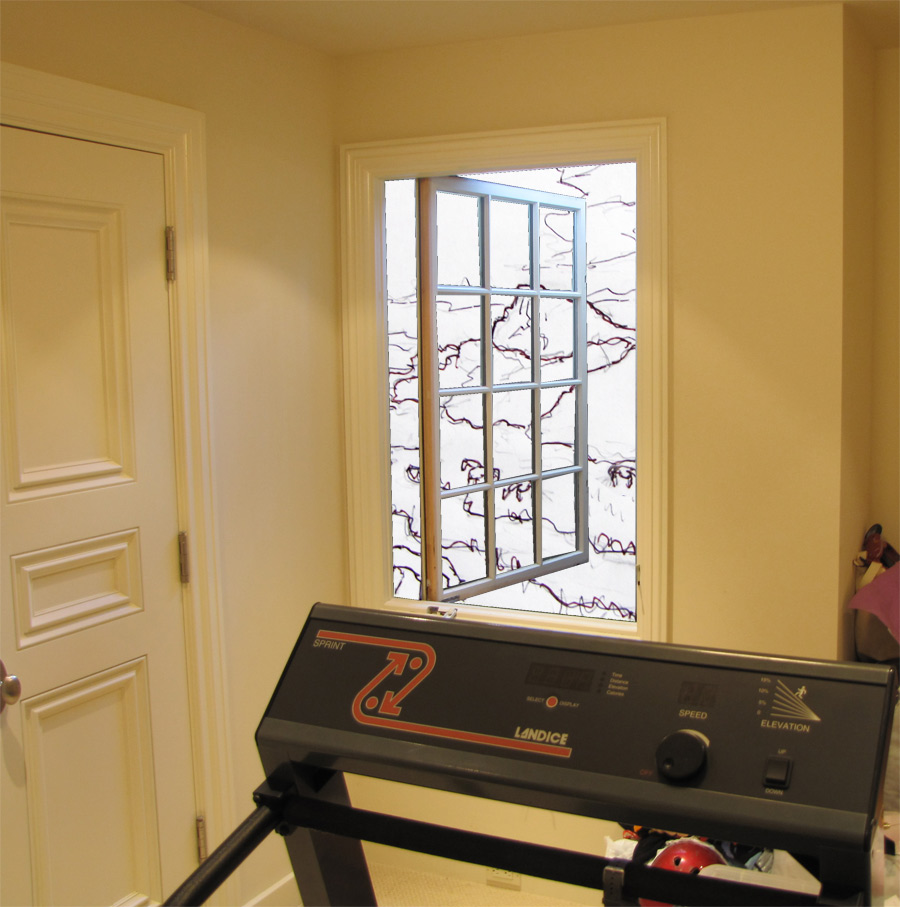 Designed to view from the treadmill (above), this mural was originally going to be painted on the stucco wall outside the window on a return trip to San Diego. Because I've gotten so busy here in Pittsburgh not painting, that trip isn't happening soon, so we've agreed that I will paint the image on canvas in the studio here and ship. My friend and colleague Eric Gilliat of Level One Art Installation will stretch and install on site.
Here's a close-up of the black-and-white through-the-window mural design sketch.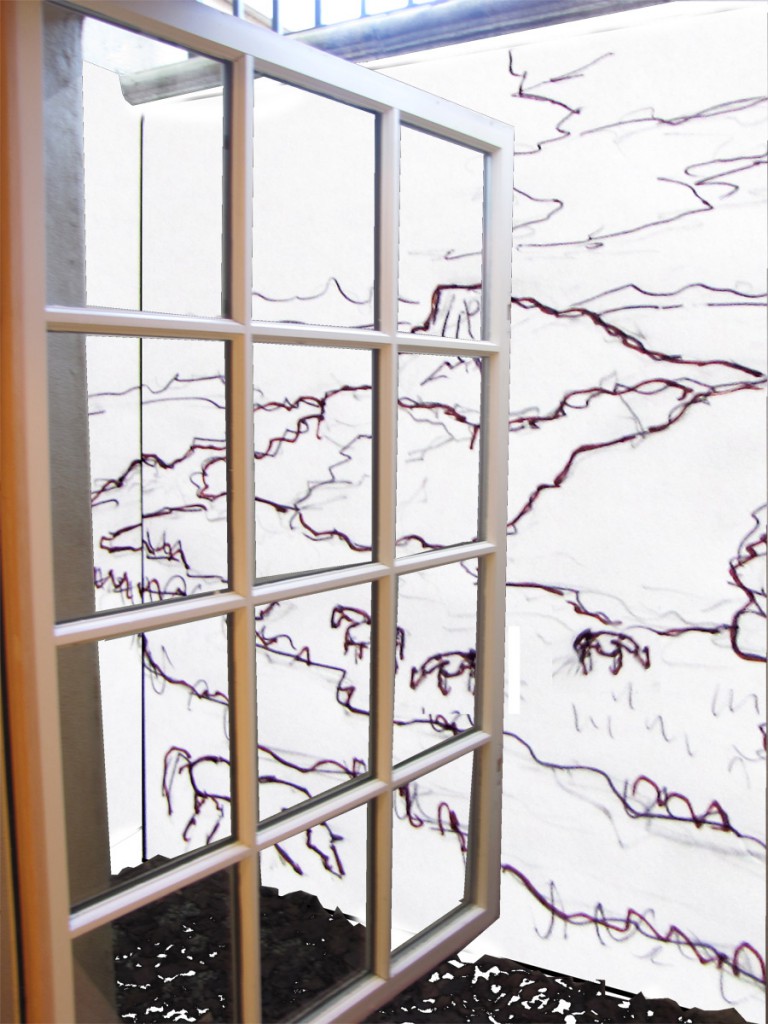 and the head-on elevation sketch in 1.5″ scale.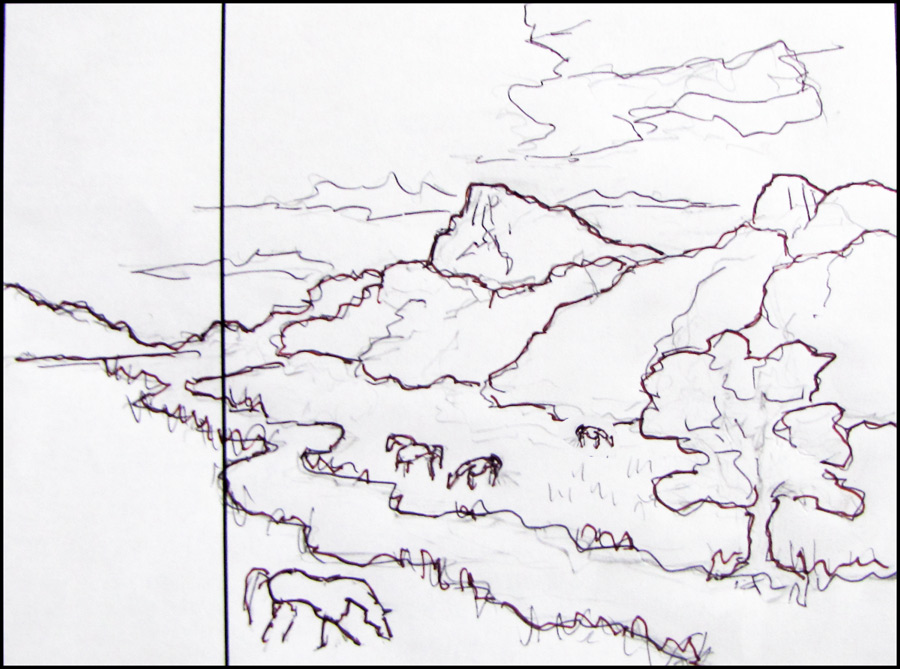 Its a mountain landscape, with meadow and horses in the foreground, composed by specific request in an email dialogue illustrated with Google image searches. I use the black and white "cartoon" drawing like this for planning and layout purposes, and they receive approval from clients/designers before I move forward with color or samples.
So I'm painting this right now, taking pictures as I go to share with you here, but wanted to start from the beginning on this one. Watch for color renderings and more Pittsburgh-San Diego paint business irony this weekend.