This was a great place to paint.
The tower is steel and I got it all painted with the bright green primer you can see on the legs at the bottom of the picture. The idea of this faux finish from the scenic artist perspective ("well, what does it look LIKE? ") was that the tower belonged in the city of the sea people who performing the "Cirque de la Mer" show, and had been dragged up from the ocean depths and installed to mark the entry into the stadium, I mean, world of the show.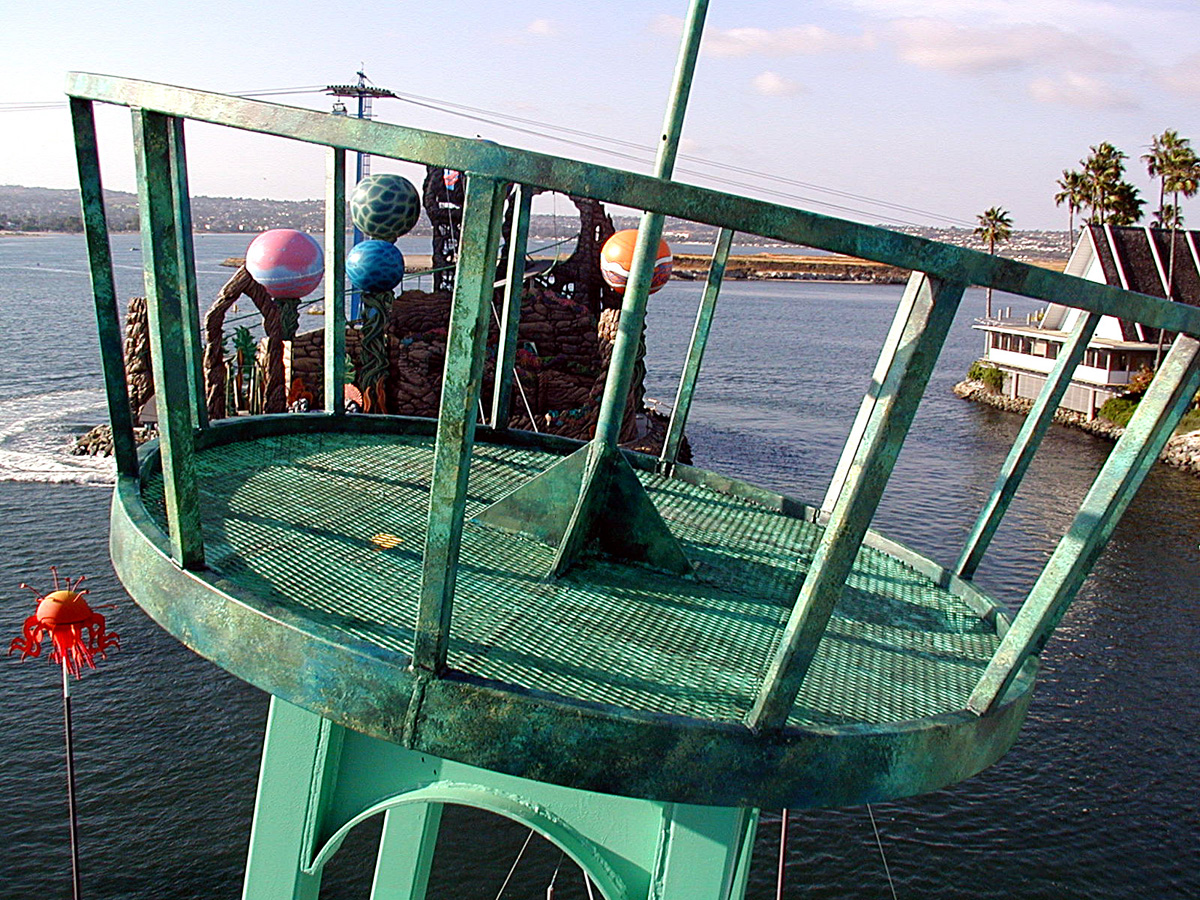 We used a variety of faux painting and scenic painting techniques on this project, and this was actually one of my first custom art experiences where the distinctions in technique became kind of irrelevant in designing the process and teaching it to two other painters- three sets of hands worked on this tower by the time it was all said and done, but as charge artist, I claimed this one.